When it comes to fashion essentials, men certainly have the upper hand over the ladies. Whereas women have no choice but to constantly monitor the fashion horizon for the latest trend or style update, men must keep only one thing in mind: Timeless classics are best. For the gentleman who wants to exude an air of class and sophistication, he need only have the foundation of a well-tailored, tasteful dress suit. With its fine materials and classic cut, he can wear it for years and never be out of vogue. To add that extra panache, he requires only a few more essentials. Read on to see what they are:
Watch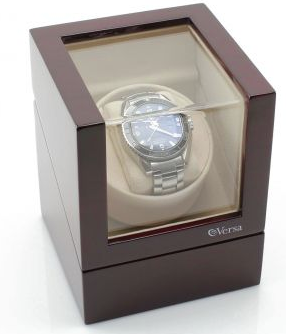 Women have the added ability of using jewelry to change an outfit from so-so to sensational. For men, your watch can often perform the same function. Think of it as an ambassador of style that communicates your elegance to the world. Nothing does so with more impact than a fine automatic watch such as a Rolex, Breitling, Omega, or Patek Philippe. These timepieces speak volumes about your sense of style, your love of hand-crafted precision and beauty, and your admiration for the ultimate in timeless tradition. Just remember that you need to maintain your fine watches with the same degree of beauty and style. Whether you need a single watch winder or purchase a 4 watch winder, you can ensure that you keep all of your automatic timepieces wound according to their individual manufacturer specifications, while simultaneously storing them safely and protecting them from nicks and scratches. We promise you that investing in a beautiful watch winder will be a decision you never regret.
Dress Shoes
Even the most elegant suit can be quickly demoted to looking like it came straight out of the thrift shop if you don't pay some initial careful attention to your dress shoes. In reality, all you need is a pair or two of fine footwear. To complete the look of your suit, pick up that timeless classic - a pair of black Oxfords. For those more casual occasions, brown brogues can be a more laid-back alternative. Finally, be sure to keep your shoes highly polished, and they will give you that final touch of sophistication you need.
Leather Belt
It's not rocket science. You need a simple, monochrome leather belt to go with your suit. Stay away from bright colors and garish patterns. Just remember to match your belt color to the shade of your shoes. For those more casual days, feel free to wear a tan leather belt with your blue Oxford shirt and chinos.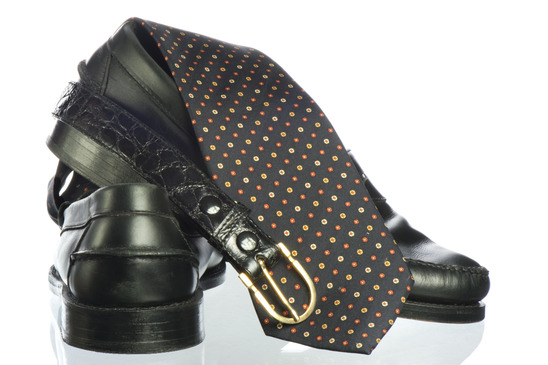 Tie
Many fashion futures have been won or lost on the strength of a man's tie. The tendency is to make ties too complicated. All you really need to do is to coordinate your tie to the rest of your suit. Stay away from ridiculous or loud patterns. The width of your tie should match that of the lapel of your jacket. In terms of length, the tie tip should just touch your belt line.
Wallet
When you're deciding what wallet to choose, think "leather" and think "slim." Avoid the nightmare scenario of a cracked, wrinkled wallet with bills and receipts jammed so tightly into every pocket that they start to pour out. Buy something sleek, slim, and leather; leave your junk at home. That's all you need to know.
Isn't it nice to be a man? There is no need to haunt fine shops each year to keep your finger on the pulse of mercurial style changes. Just spend some time and money on these classics. The world will see you for the sophisticated cosmopolitan man you truly are.