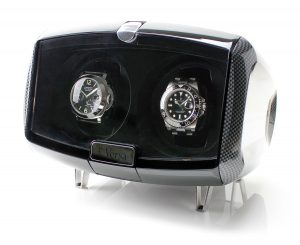 One of the newest features on Versa watch winders is the 12 O'clock stop. Previously, watch winders would rotate and stop but the position that the rotor came to rest at was random. As far as functionality, this is fine, but we wanted to always display the watch in its best possible light. After all, the watch winder's main function is to wind your watch but it can look good doing it right? The 12 O'clock stop makes sure your timepiece is always displayed in all its beauty. The 12 o'clock stop uses a light sensor to make sure the rotor always stops in the vertical position.
Check out Versa's newest models that feature the 12 O'clock stop:
As always, Versa is committed to bringing you quality watch winders at an affordable price. We continually upgrade and add new features to bring our customers the latest in technology and design.