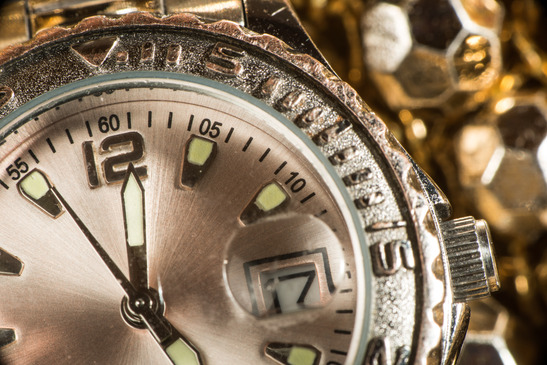 Luxury comes at an expense and designer watches are one of the most sought-after luxury items on the market. Unfortunately, the cost of purchasing a luxury timepiece is prohibitive. For many, it means that beautiful designer watch they've had their eye on in the store window isn't going to be on their wrist anytime soon.
Fortunately, retailers have finally recognized the huge demand for luxury watches at more reasonable prices and are creating new avenues to purchase expensive timepieces with confidence and ease. There are now three specific options that allow watch lovers and collectors to acquire the timepieces on their wish lists without breaking the bank. But don't forget to also budget for the quad watch winder case you will need as your collection starts to grow.
Certified Pre-Owned Watches
When it comes to luxury watches, the very idea of purchasing a pre-owned timepiece tends to make buyers feel a bit uneasy. Even when a watch appears to be authentic and comes complete with documentation that seems legitimate, it takes a true expert to recognize when something is off. Expensive designer watches are one of the most common targets for counterfeiters. Manufacturers of fakes are becoming more and more sophisticated all the time, with products that are incredibly convincing.
Even when a pre-owned watch itself is 100% authentic, the source may be questionable. If you consider buying from a private party, you typically have no way of knowing with any certainty that the watch is one that is legitimately theirs to sell. After all, luxury watches are a prime target for thieves, and private sales offer a quick and easy way to turn a stolen watch into cash. Even resale establishments don't necessarily perform due diligence or stringently follow the laws concerning the sale of pre-owned goods.
Some retailers are also offering a way to purchase pre-owned watches and have established departments exclusively to cater to this need. They offer certified pre-owned watches in addition to new watches from brands for which they are authorized dealers. Unlike buying from a private party, purchasing from a retailer can be done safely, easily, and comfortably.
Membership Clubs
The option to join a watch club by paying a monthly membership fee is another new way for buyers to wear luxury timepieces without taking out a second mortgage. Eleven James is one such membership club, periodically sending members a different watch to wear for a month or more. Then, members simply return the watch and await the arrival of a different piece.
This option has unique appeal in that it allows you to continually change your watch without ever committing to the huge retail cost of choosing just one. For anyone who prefers variety to having just one "signature" timepiece, a membership club is a great way to do that.
Rent to Own
Haute Vault is offering watch-lovers a way to rent a luxury watch to wear for one week, one month or more. With this option, you get the opportunity to try a watch before you buy it, eliminating the buyer's remorse that is so often experienced when buyers are forced to commit to purchasing only one watch due to their personal budget constrains.
Renting prior to purchasing also allows you to get a feel for how a particular timepiece wears in a real-life, day-to-day setting. There are plenty of watch collectors who like to keep up with the latest designer pieces. Most people, however, simply aren't able to purchase a new timepiece every time the newest release hits the market. Haute Vault allows renters to enjoy watches before making the full commitment to purchasing, so you have the opportunity to try out a variety of models before ultimately making the decision to buy.
When you've found that perfect watch and decide to purchase, you won't have spent any money in vain in the process. The full amount of money you've spent in renting is applied to your timepiece purchase. This risk-free option is ideal for anyone who is planning to purchase a luxury watch, but isn't quite sure just yet which watch to choose.
Protecting Your Investments
Whether you choose one of the innovative new options above or purchase a luxury timepiece outright, it's imperative that you keep your watches safe and protected whenever they're not on your wrist. Keeping your watches in a watch winder is an elegant way to not only protect your valuable investments, but to keep them running smoothly as well.
With the new options out there that help buyers acquire luxury watches without breaking the bank, it's only a matter of choosing the one that works best for you. Evaluate your options, make a selection, and before you know it you'll have a growing collection of exceptional luxury timepieces.